Programmable Fogging System
Regular price
Sale price
$64.99 USD
Unit price
per
Integrated digital timer for 24 hr programming

Continuous mode for use with a humidity controller

Modular design allows for easy disassembly and cleaning

Cover access for ongoing water top off without reservoir removal

Translucent 1.06 Gallon (4 Liter) reservoir clearly identifies available water volume

Simple controls including press and hold for sleep mode

3 Output levels to meet varying system needs

Quick release flexible tubing

Ideal for use with the Leap Habitat Enclosures

Ultra quiet operation

Integrated carbon filter to maintain air quality

Share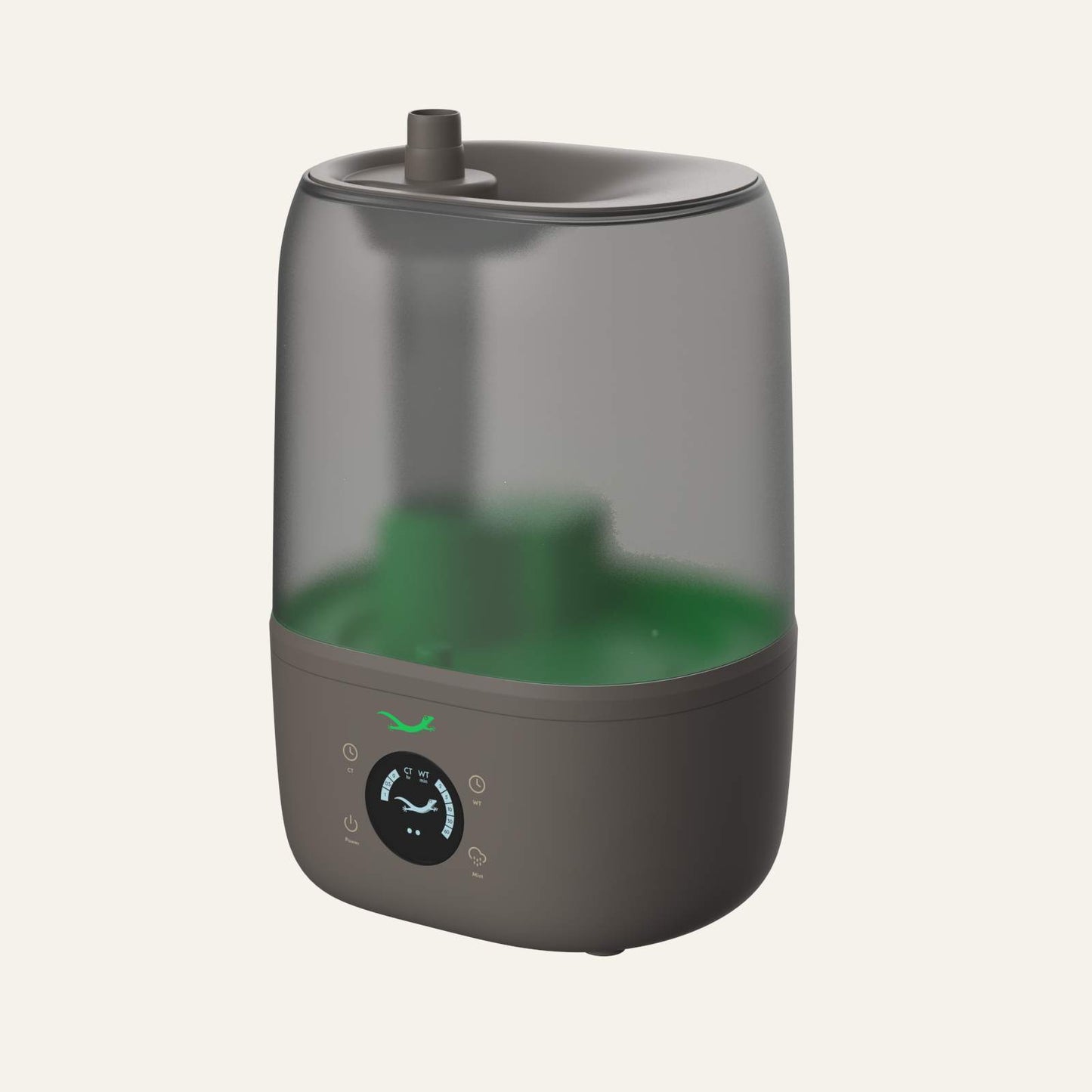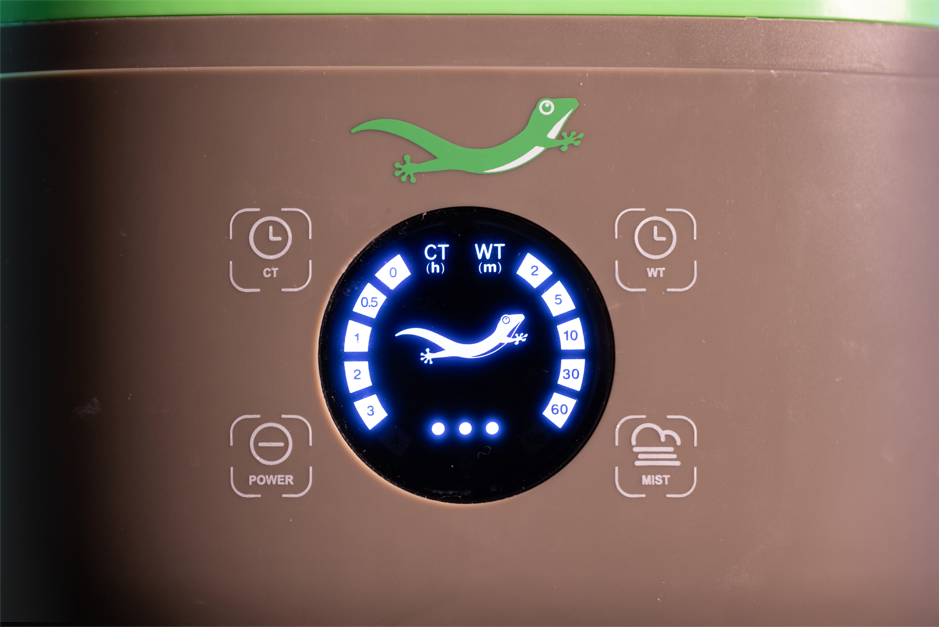 Simplify Humidity
Our Programmable Fogging System has a built in timer, no more having to buy plug in timers. Able to set length of fogging, how long between fogging, and fog intensity, it has everything you need to properly manage the humidity in your terrarium!
Trouble-Free Top Off
Super simple cleaning provided by the 3 part design means no more gross build-up in hard to reach places, and with 2 different ways to fill, you never have to worry about not having water in your fogger.
Fog At the Ready
With a dense fog output, our fogger gets the humidity in your terrarium to whatever your needs are in a hurry, allowing for less spikes in between fogging periods.